Create your account with us, shop and get a discount on every next order!
Joining our loyalty program is really easy. Register and collect points for your orders and product reviews. Your points will increase with each purchase. For every euro you buy from us, you get 1 loyalty point on your account (1 loyalty point = 1 cent). The points, which you can use for your next order, will be automatically added to your account after your order has been accepted. Each loyalty point is valid for 180 days.
---
How does it all work?
For each product that you can find in our e-shop, we display the number of loyalty points that you will get by purchasing the given product.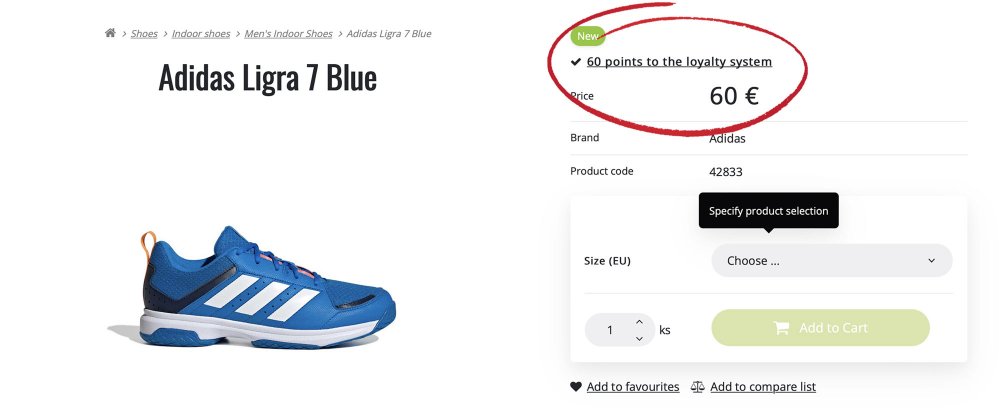 ---
You can also find information about the total number of loyalty points you will receive by placing an order in the shopping cart. This information shows the sum of loyalty points for all products in your shopping cart.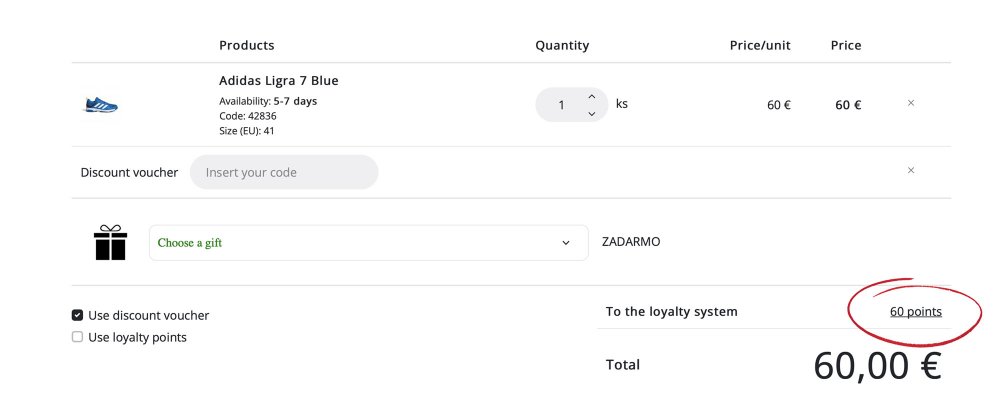 ---
You can find an overview of how many loyalty points you have available in your customer account after logging in. Loyalty points for each placed order will be credited to your account at the moment the order is paid for and taken over.
In addition to purchasing, you can earn loyalty points by rating purchased products. You can rate products in two ways:
rating with stars - for this method of rating the product, you will receive 10 loyalty points to your account
verbal rating - this method of evaluating the product will add 30 loyalty points to your account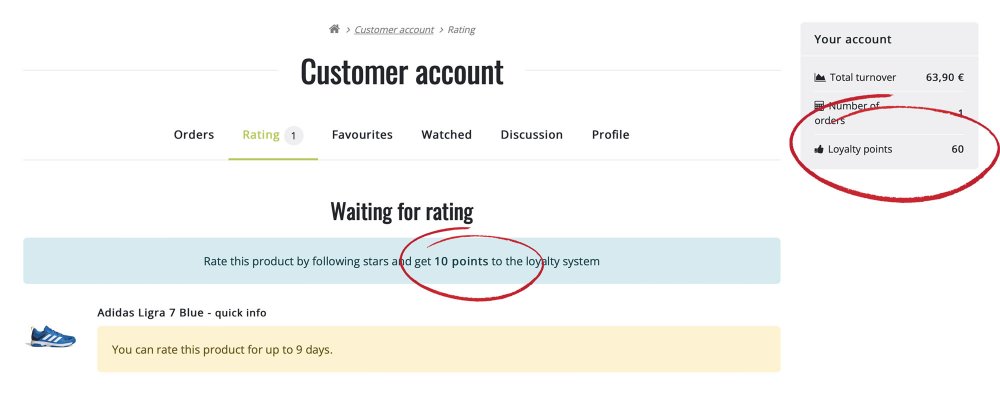 ---
You can use all the loyalty points you have on your account for your next order. The number of points you can use when ordering can be found in the shopping cart.