Stickbag vs Toolbag - what to choose?
Probably every floorball player has gone through the dilemma of what to wear for floorball training and matches. Someone has solved it simply with a backpacks and floorball stick in hand, but if such a solution for some reason does not suit you, you practically have only two options to pack your gear and transport it wherever it is needed. Floorball toolbag or floorball stickbag.
It is not easy to decide which variant is better for you. It really depends on personal preferences. Someone wants to have a separate floorball stick, somebody does not mind if they carry a little more weight in the toolbag along with the stick.
Let's look at the two products in more detail and tell them what their benefits are and where they can limit you.
Floorball stickbag
As the name implies, it is a "cover" or bag on floorball stick. It has a specific shape so you can put one to three sticks and some models have one or more smaller side pockets.
If you use a stickbag, do not count on transferring any other equipment except the stick. We do not believe that it is not ☺, but the stickbag is not adapted for it and it may not be quite comfortable.
For shoes, clothes and other things, you'll need to have a backpack with you or some other bag where you can have things stored. So if you want to go straight to school, it can limit you that you will need to have 2 backpacks.
The advantage, however, is that the stickbag is really lightweight, totally stowed and perfectly fulfills what it is designed to protect your floorball stick from being worn outside the floorball court. He is as creative as he is in a quick training, and if you do not have to wear a lot of things, you will be full.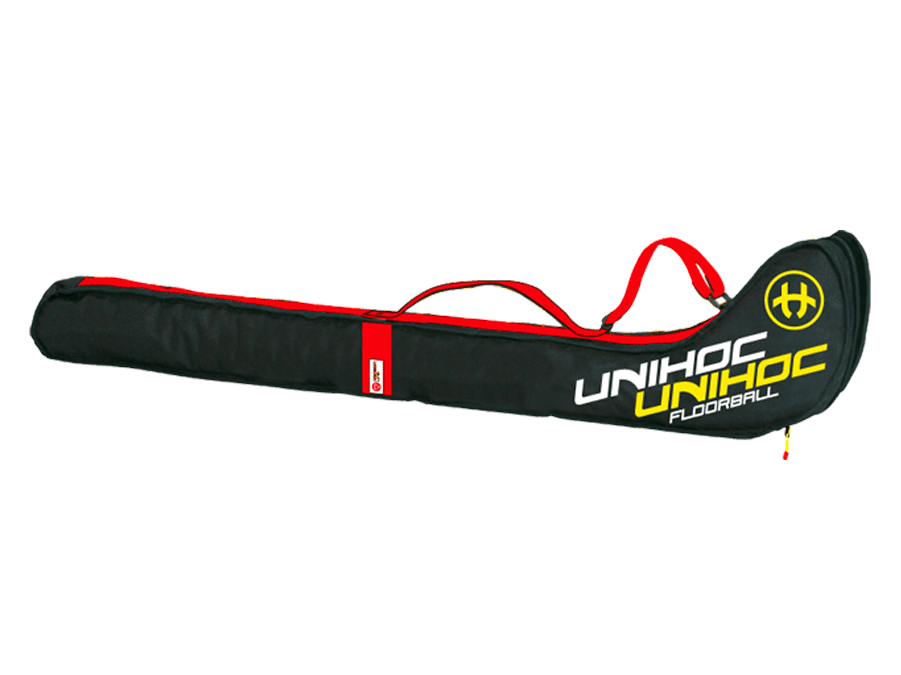 Floorball toolbag
Toolbag is a larger backpack that is more versatile than a stickbag. They can be used by individuals, but they are also suitable for transferring things to multiple players at once. If you are using a toolbag, you do not need to have any other backpack, additional storage space for clothing or preschool. The toolbag seamlessly puts all your gear, and you'll still have space for extra-floral stuff.
Toolbags are of different sizes, but it is no exception that they also hold 10 or 20 floorball sticks at a time. You do not seem to use it so much, but you can take a stick or things to a teammate or a girlfriend (boyfriend).
In most toolbags, the interior space is split into space for sticks and space for other things. Besides, there are also stitched mesh pockets for small things or other important things around the toolbag. Simply, if you go for a tournament or with your floorball team you travel for longer, toolbags are ideal to have everything in one place.
Whether to choose a toolbag or stickbag is a purely subjective choice. Someone even uses both variants. Whatever you choose, the best bags and backpacks can be found in our offer and we will be happy to help you with your choice if you need something to do with it. Just call one of our contacts.